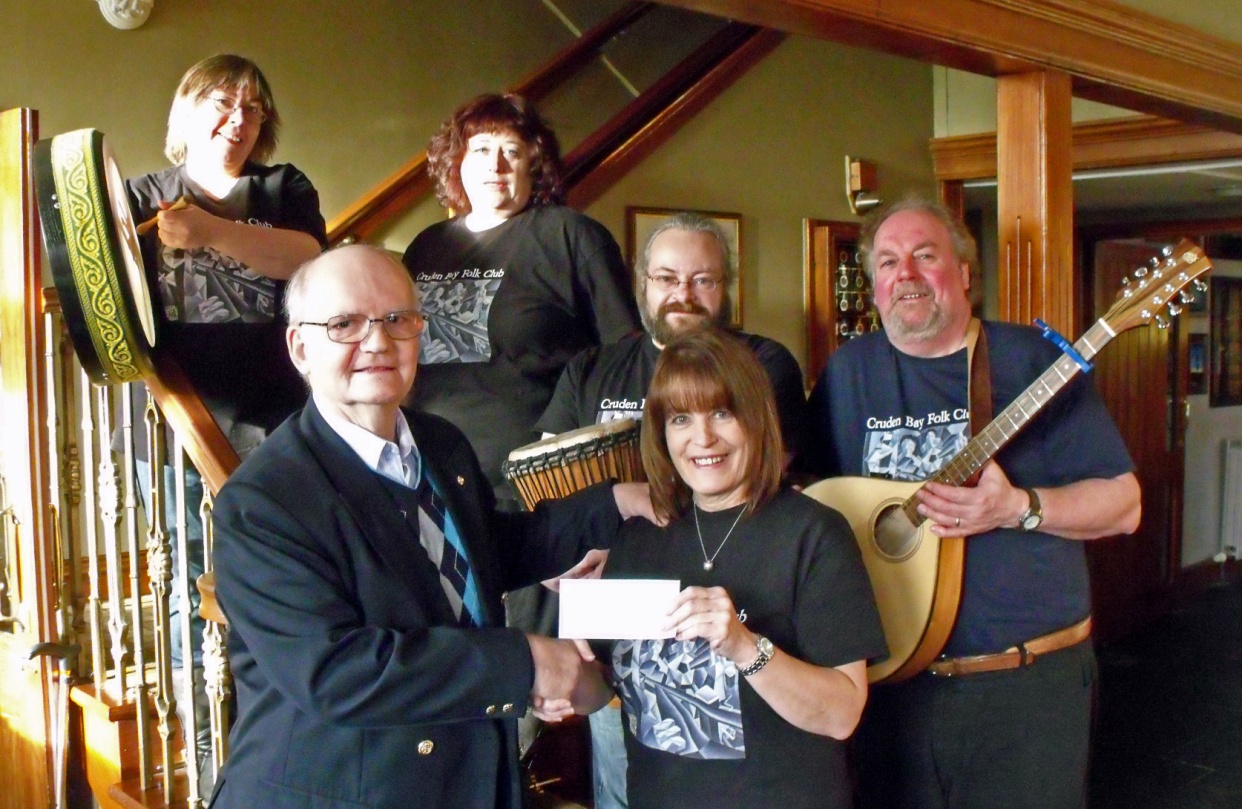 Representatives from the 12 member committee of Cruden Bay Folk Club recently presented a cheque to Jim Brown representing the Peterhead Aged and Infirm committee.
Jim was delighted with the generosity of the folk club and said the donation would help towards a much needed new bus.
The folk club meet on the last Friday of each month in The Kilmarnock Arms Hotel, Cruden Bay.
During the evening a raffle is held and some of the proceeds are set aside for good causes in the area.
The folk club is joined by various musicians and singers from Buchan and wider afield. The evenings are full of flair and help keep traditional folk music alive.
An open mike extends a warm welcome to visiting artistes and this enables the club to grow.
Everyone is welcome, performers and guests, to these cultural evenings where locals simply entertain each other and provide great hospitality.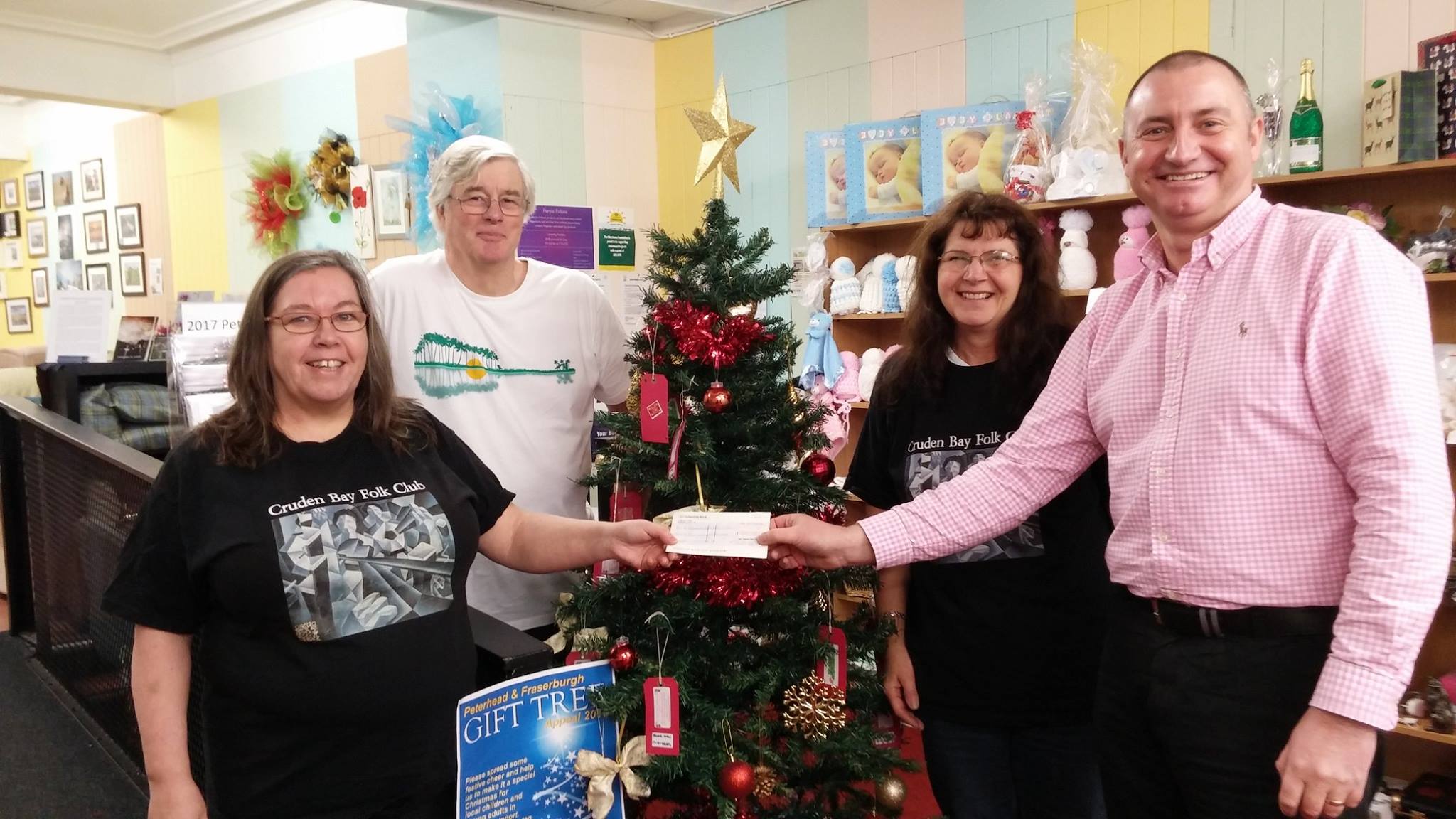 Cruden Bay Folk Club – which meets on the last Friday of each month at the Kilmarnock Arms Hotel – has just presented a bumper £200 cheque to the Gift Tree Appeal! It's a tremendous sum to be donated by this not-for-profit group which performs a wide array of muscial styles during its club sessions for all ages. Members wanted to support a local community cause and we are delighted to accept such a generous gesture. Thanks guys!